NOVEL STUDENT / LIFE AT NOVEL / WORK
Your time at university is meant to be a continuous journey, a time when you will gather new skills and develop new ways of learning. At Novel we want to join you on this journey, we want our buildings to be the setting to help you finish that last piece of coursework, or discover the module that sparks your interest for the rest of your career. Novel's spaces and service offers are designed around this, being the backdrop of your success.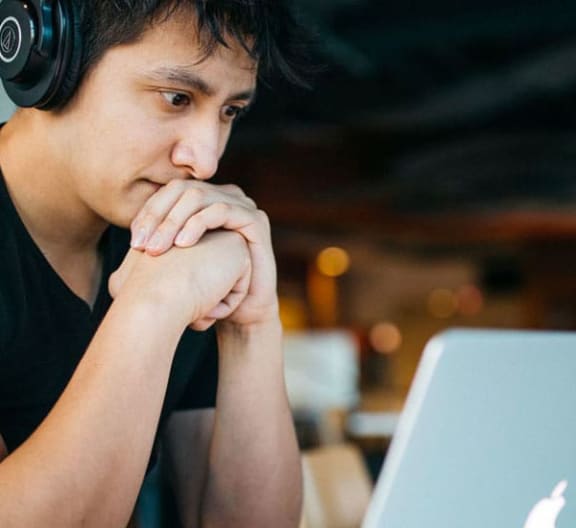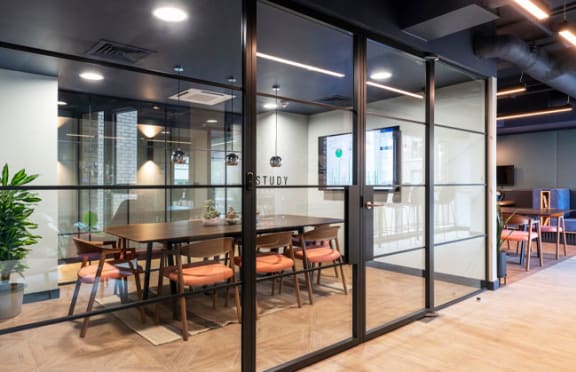 With room to think
At Novel, we know that the communal areas within student accommodation aren't often conducive to a successful learning environment, with noisy spaces and uncomfortable seating. Novel's amenity areas have been designed with these common stressors in mind, with dedicated quiet study rooms to help you focus and engage while you study.
Being at university also provides the opportunity to collaborate with like-minded individuals. It gives you the chance to learn from others and pool together your variety of skills and experiences on one project. Our buildings' feature flexible spaces and meeting rooms, the perfect place to brainstorm and think up the next best business venture.
Tools for the future
The Novel offering includes career events, advice and support to help you grow as an individual and excel in your chosen path. We want to ensure our residents gain the most that they can out of their university experience, which is why our events calendar will also include valuable career-related activities, such as assistance with CV drafting and headshot shoot days.
Providing our residents with the tools to succeed, not just during their time studying and staying with Novel, but after they have moved out and graduated as well.