NOVEL STUDENT / Technogym
Here at Novel Student we understand that the effects of exercise are far reaching, not just providing invaluable health benefits, but also helping to increase energy levels and enhancing emotional well-being.
We wanted to promote a love of exercise which will stay with our residents beyond their time with Novel Student, and knew that in order to achieve this goal we would need to partner with a world-leader in fitness who had the same ambitions.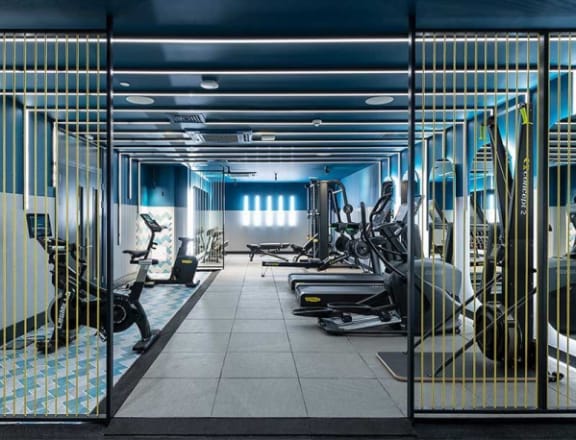 About Technogym
Technogym is a world leading brand in products and digital technologies for fitness, sport and health for a wellness lifestyle.
Official suppliers to the last eight Olympic Games and being the brand of reference for sport champions and celebrities all over the world, we are delighted to be providing our residents with incredible facilities powered by Technogym to give them an opportunity to develop a passion for fitness.
Our equipment
Each property has a range of equipment, including cardiovascular solutions such as treadmills, cross trainers and bikes. There is also a variety of weight training products including smith solutions, shoulder press, ski ergs and dumbbells in a range of sizes. Furthermore, most gyms also feature functional equipment, with punchbags, matts and plyosoft boxes. The type and model of equipment can vary by building, to find out more about the gym offering available at your Novel Student property please reach out to a member of the team.