Welcome To
The Aspen
Named after the broadleaved trees of the Eastern end of Leicester's National Forest, The Aspen has plenty to offer. The property features a retro feel and stylish interiors, perfect for students who are looking for more from their accommodation. With spacious lounges, ideal for both study and play, and modern outdoor spaces, residents at The Aspen will have areas to utilise both day and into night.
The property is situated perfectly for all of Leicester's Universities, being just a 15-minute walk from the University of Leicester campus and an 18-minute walk from De Montfort University.
The Aspen offers both studio apartments and shared flats, all of which have access to our lounges and outdoor spaces.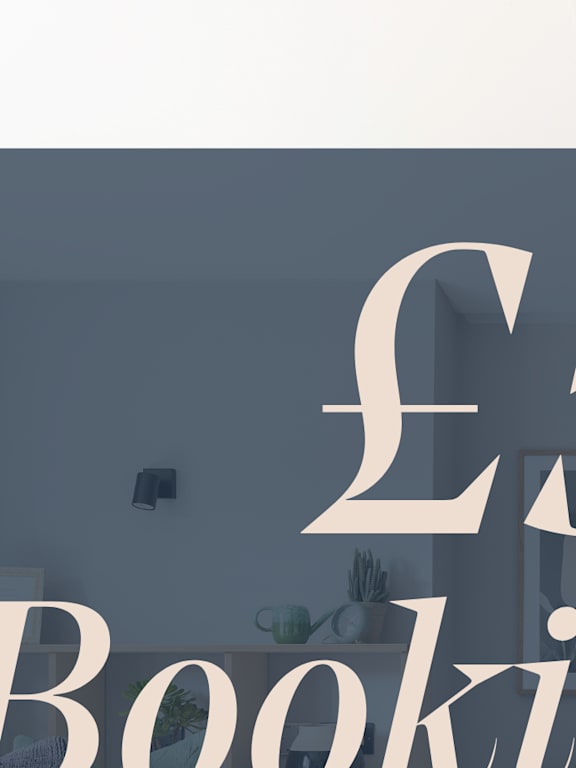 Testimonials
A beautiful and aesthetic building with many social spaces and useful amenities. The parcel concierge system is extremely useful and the to go breakfast Mon-Friday is very helpful for a busy lifestyle. The reception staff and building managers are lovely, and go out of their way to resolve any issues / maintenance in our rooms.

- Soundouss
Every time I enter the building, there are always staff welcoming you, and it is a great place to live overall.

- Blossom
In-Person Tours
360 Tours
What's on offer
The Aspen student accommodation is much more than your regular accommodation; it has curated a lifestyle and sense of community offering of its own. In addition to its ultra-modern private bedrooms, contemporary kitchens and cosy living areas, and with a host of amenities within the building itself.
Encouraging sustainable travel to and from university and beyond, the building has on-site bike storage and hire available. It also provides free coffee 24/7, and has an indoor gym with a program of regular fitness classes.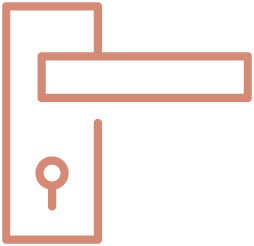 250 Number of rooms
Designed with ultra-modern kitchens, stylish bedrooms and living rooms with unique interiors with that thoughtful touch.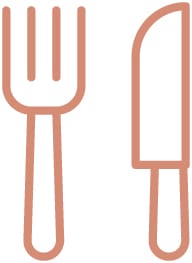 0.5 Miles to City Centre
An abundance of pubs, clubs, restaurants, shops and other recreational activities and events located right on the properties doorstep.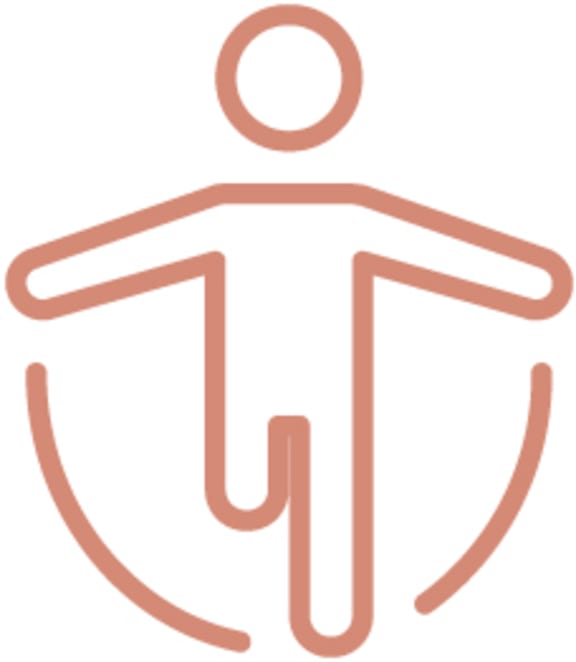 7 Amenity Offerings
Including its very own karaoke room, study lounge and outdoor dining
Highlights
When the time comes to be sociable, The Aspen also offers: alfresco and private indoor dining areas, a spacious lounge and games room, and even hosts a karaoke room. This stylish accommodation has been thoughtfully created with the Leicester student's needs and comfort in mind.
Where you'll find a friendly welcome, and the assistance you need.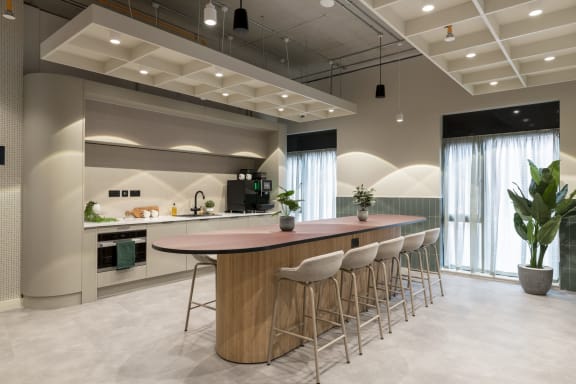 The spot to grab your free coffee and catch-up with friends.
Focus with some independent studying, or better yet invite your friends to work on a group project, and reward yourself afterwards with a lounge on our comfy seating and a Netflix marathon.
Who doesn't enjoy alfresco dining after a long day at University?
Dining, but make it stylish. Our private dining room is the perfect place to dine with your friends.
Belt out any song, day or night, at our state-of-the-art karaoke room. A certain, and clinically proven way, to boost confidence and relieve stress.
With a gym featuring some of the latest techno-gym equipment, regular fitness classes and access to personal training, your health and well-being remains at the very heart of what we do.
With mahjong and chess, plasystion and xbox, to board games, The Games Room is great if you are looking to unwind.
Explore The
Neighbourhood
An array of amenities are also available on the building's doorstep, with a plethora of restaurants, pubs, clubs and shops nearby. The local area in general hosts many things to do with a large number of regular recreational and sporting events and other activities. With such a wide range of both in-house and local amenities, the Aspen student accommodation really does offer extraordinary stays.
Only
15 minute
Walk to The University of Leicester
Only
18 minute
Walk to De Montfort University
Only
4 minute
Walk to Leicester Railway Station
Only
5 minute
Bike ride to City Centre
Live
Going off to university is often the first time we move away from home. As well as the excitement it brings it may also feel daunting. That's why we care for our residents in the best way possible. We offer a place where you can feel at home, relax and be completely yourself, while you further your education.
In addition to excellent service and beautiful surroundings, we also host regular wellness events and weekly social calendars. You can rest assured that you are safe with CCTV and 24/7 staff support available. And with inclusive bills (to reasonable consumption) and flexible rent payment options, the building is ideal for undergraduate and postgraduate students alike.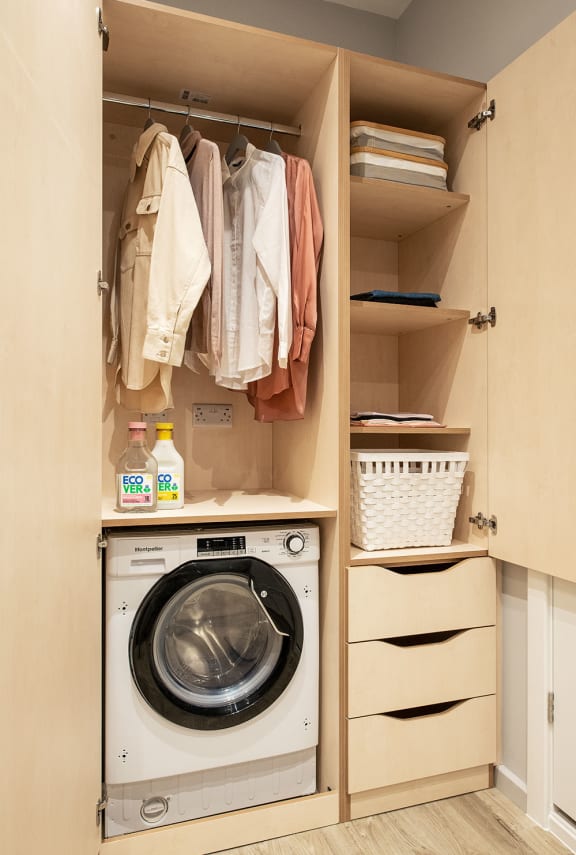 No more communal laundry rooms, with free of charge washer-dryers located within the private studios and shared apartments.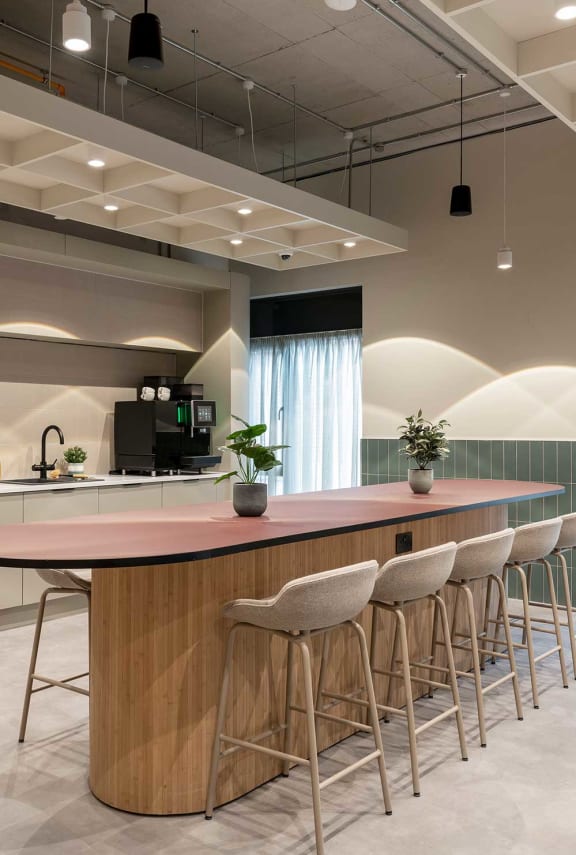 There's an endless supply of caffeine on tap, enough to keep you fuelled through long study sessions.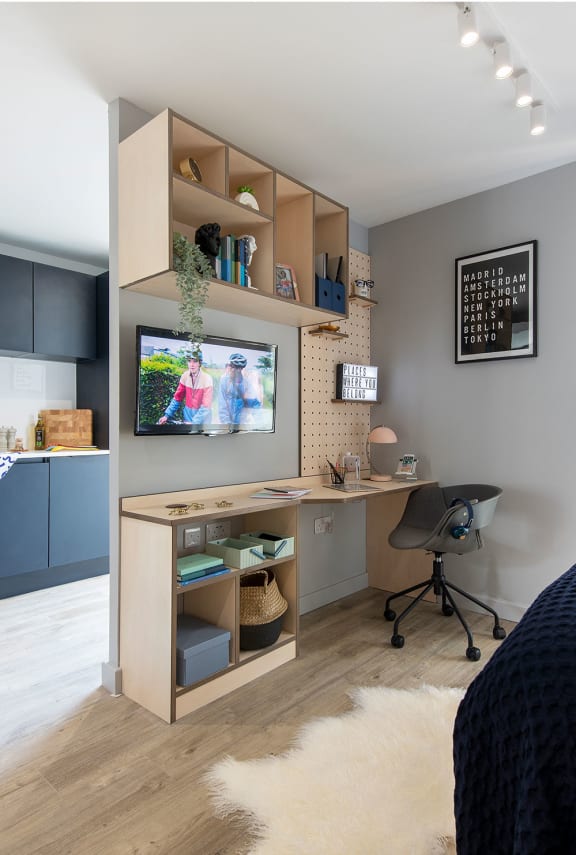 Not just within the amenity spaces, we also have Smart TV's located within the private studios and the living area of the shared apartments.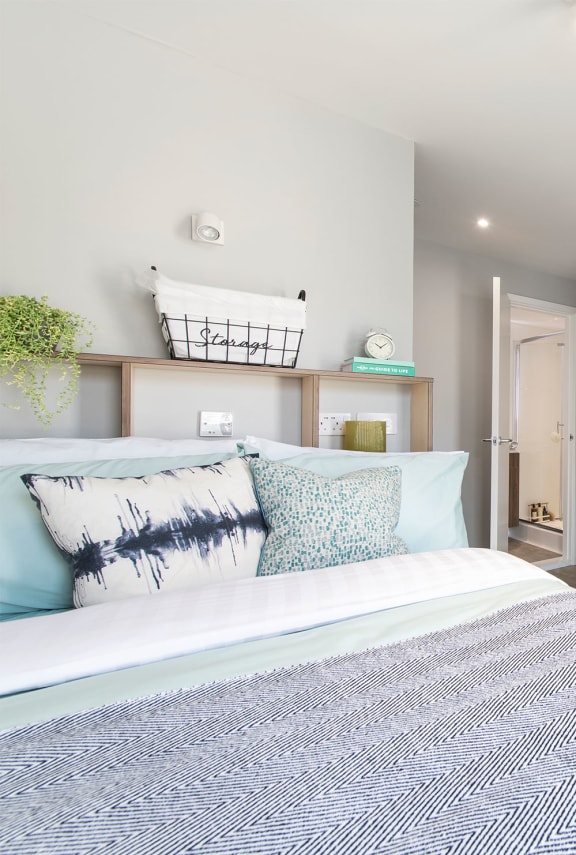 Designed for both style and practicality, featuring high quality Hypnos mattress' and dimmable lighting.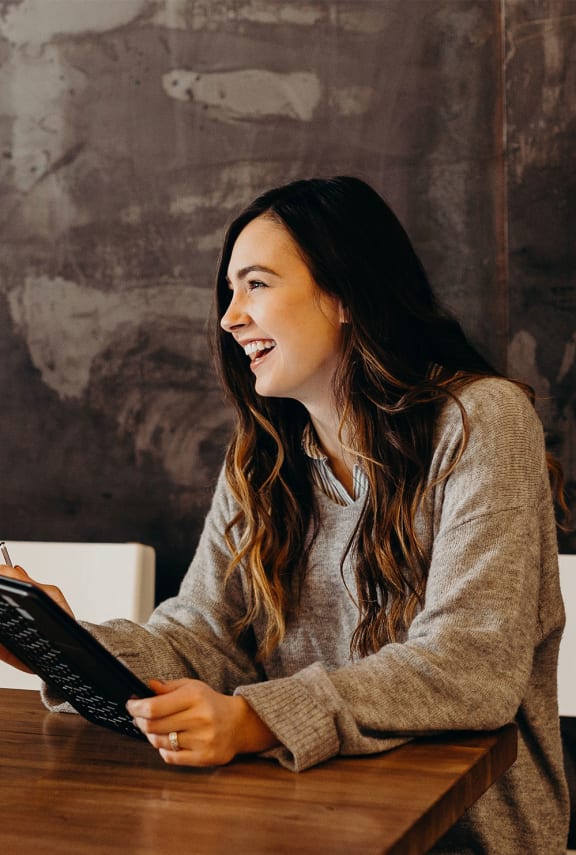 With personal service and support from our Novel on-site teams, including some additional extras for a more comfortable stay, with a resident service portal and video door entry via an app.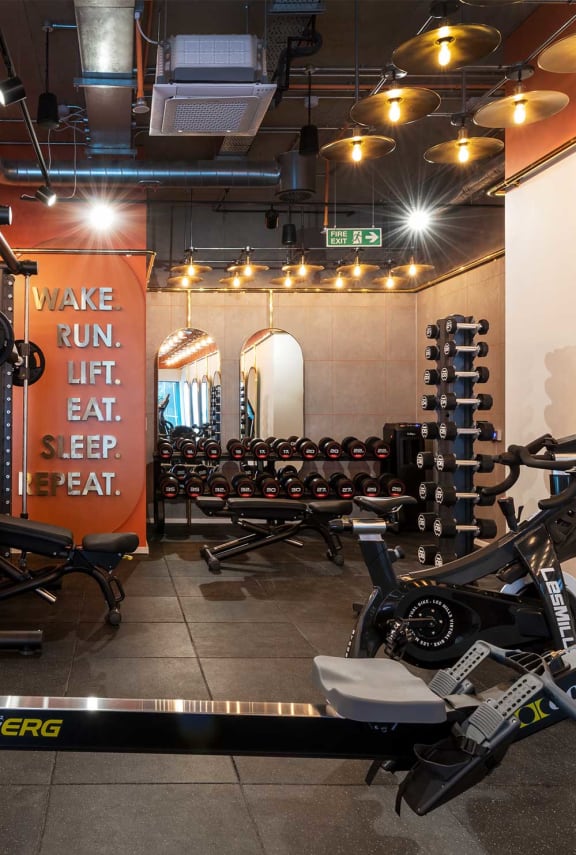 Wellbeing is a top priority for us and we encourage a healthy lifestyle among our residents, both physically and mentally. With wellness related services, fully equipped gyms and access to personal training.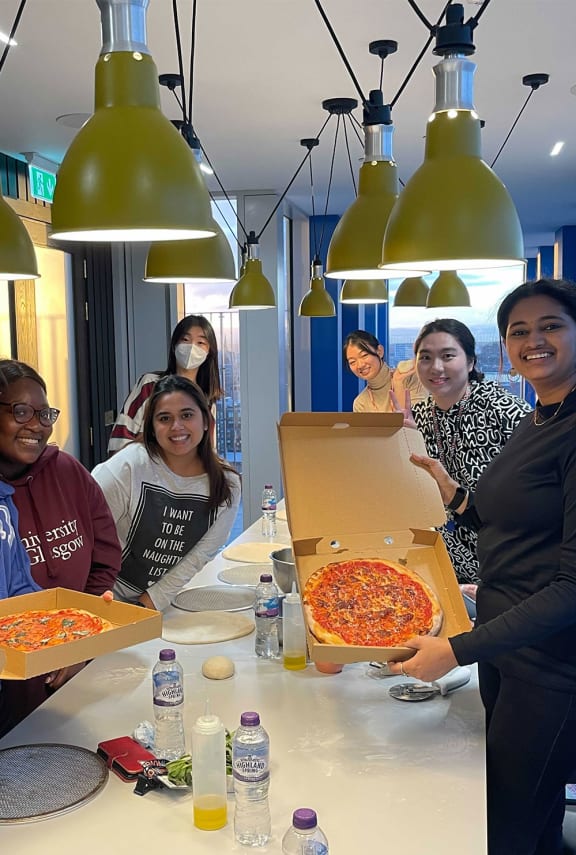 Weekly tailored event calendar to enjoy everything from cooking challenges to bespoke tours around cities.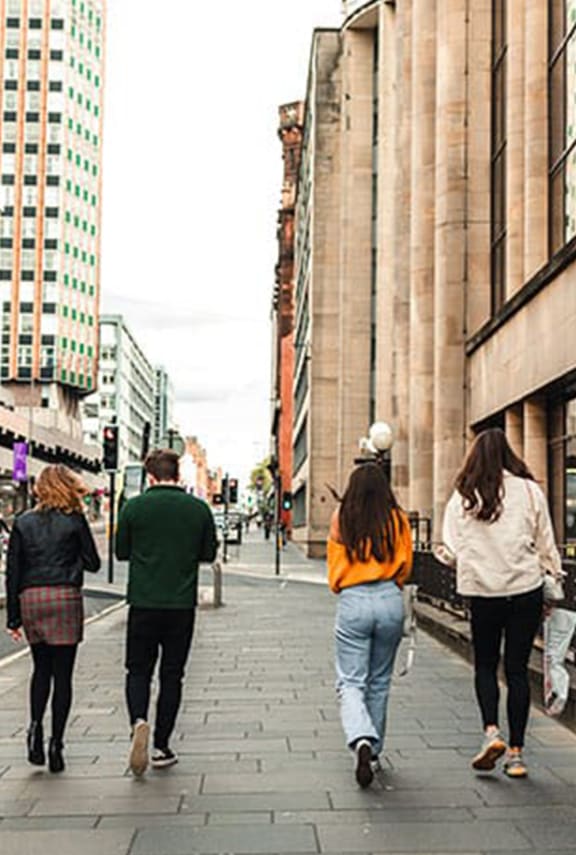 This is your new home, and living with Novel student you will be located within the hub of your university City. With close proximity to campuses, but also the City Centre, ensuring the perfect work and play balance.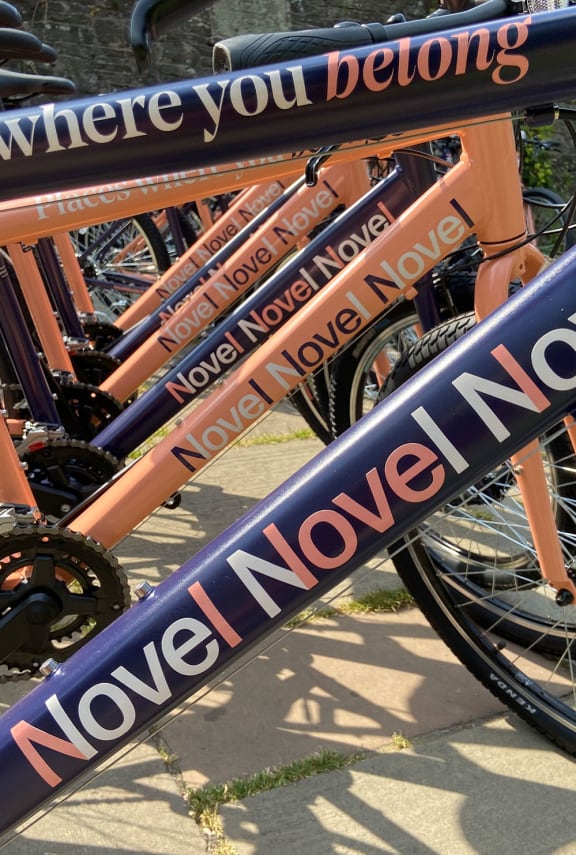 With a focus on sustainability, we offer on-site bike storage for those who already own one. And for those who don't, there's an option to hire one of our very own Novel bikes.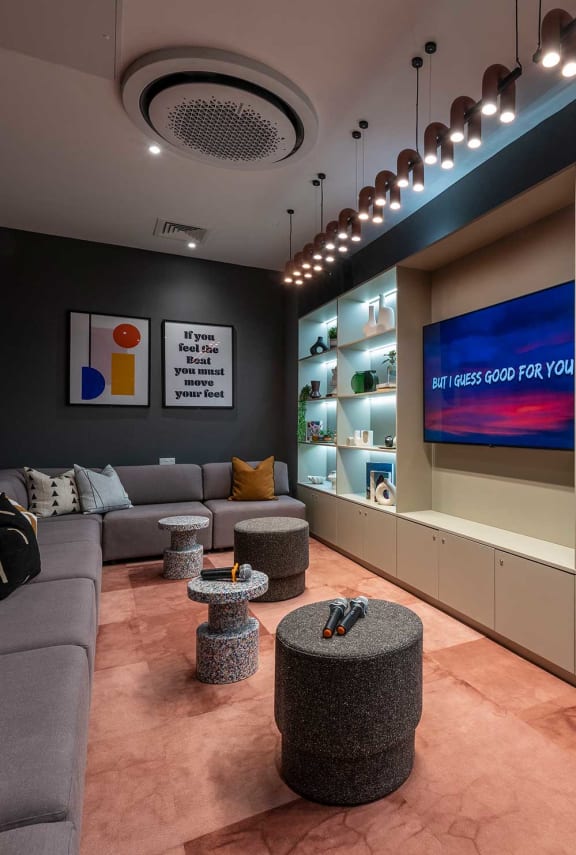 With spaces to unwind with friends and to escape from the stress of exams and deadlines, including a games room and zen garden with an outdoor gym.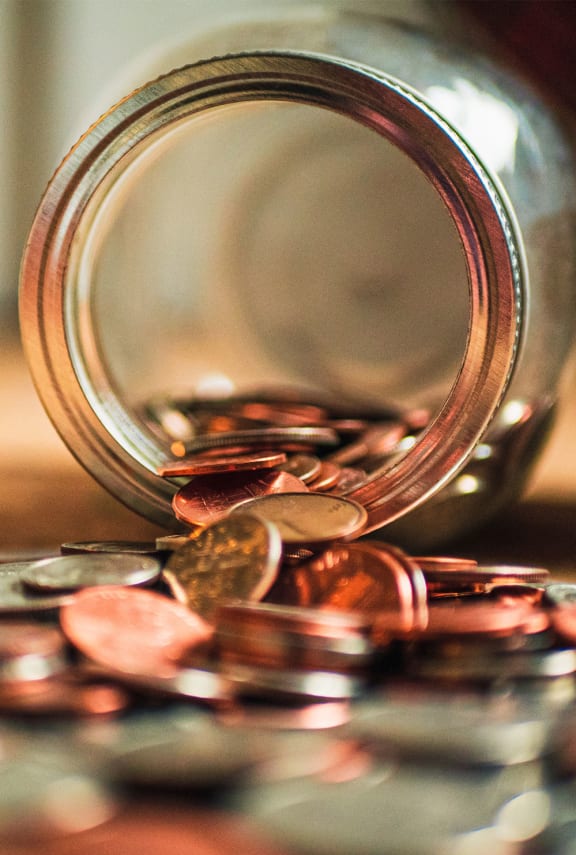 Including contents insurance and 100mb's dedicated wifi, with a personal private network for each resident and all-inclusive bills including gas, water and electricity (to reasonable consumption).
Rooms
The Aspen student accommodation offers a mix of rooms in shared flats and private studio apartments.
Inside your apartment, it's easy to see the difference from your regular student residence. The Aspen offers residents beautifully designed bedrooms, dedicated study areas and fully integrated kitchens. For extra privacy, studio apartments come kitted out with their own kitchen and washer-dryer.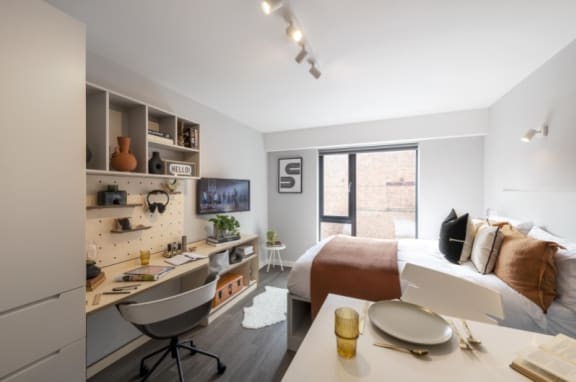 Small double bed, dedicated study area, strorage space, private bathroom and access to an open plan shared living, kitchen and dining area
Private en-suite bedroom within a shared apartment. Apartment sizes range from three to five residents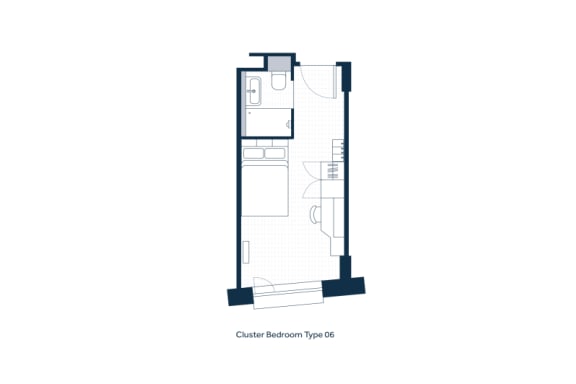 Small double or double sized bed, smart TV, dedicated study area, storage space, en-suite bathroom and private kitchen/ dining area with an intergrated washer-dryer and dishwasher
Studio apartment with a self-contained bedroom, bathroom, kitchen and breakfast bar or dining area. Some apartments also feature a two-seater sofa
Helping to take the hassle out of moving, our packs contain all the essentials for University life.
Purchase one of our high quality kitchen or bedding packs via our handy online service portal, and we will place it in your room ahead of your arrival.
Explore The Aspen
Browse all the amenities that make up the unique The Aspen offering
Open Now
Tue: 8 am

to

- 7 pm
Detail Office Hours

Monday:

8 am

to

- 7 pm

Tuesday:

8 am

to

- 7 pm

Wednesday:

8 am

to

- 7 pm

Thursday:

8 am

to

- 7 pm

Friday:

8 am

to

- 7 pm Monday

to

- Friday: 8 am

to

- 7 pm

Saturday:

10 am

to

- 5 pm

Sunday:

10 am

to

- 5 pm Saturday

to

- Sunday: 10 am

to

- 5 pm
Monday:

8 am

to

- 7 pm

Tuesday:

8 am

to

- 7 pm

Wednesday:

8 am

to

- 7 pm

Thursday:

8 am

to

- 7 pm

Friday:

8 am

to

- 7 pm
Monday

to

- Friday: 8 am

to

- 7 pm

Saturday:

10 am

to

- 5 pm

Sunday:

10 am

to

- 5 pm
Saturday

to

- Sunday: 10 am

to

- 5 pm