Welcome To
Alma Place
Proudly situated amongst the rich heritage of Belfast, with Belfast Library being one of its well-known neighbours, is Alma Place. With a wealth of amenity spaces, including a games room, private dining and a basement lounge, Alma Place is a landmark in its own right. Focus in the property's breakout study areas, or relax and unwind at the basement dry bar. Designed around you, Alma Place has a space to suit every aspect of your University life.
Given its ideal location, residents of Alma Place student accommodation will enjoy access to a wealth of amenities as well as the bustling community of central Belfast. When it comes to education, the City has many respected establishments to choose from.
You'll be just a three-minute walk from the UIster University campus, and a ten-minute cycle from Queen's University Belfast, both offering a range of undergraduate and postgraduate courses. Travel around the City couldn't be easier, with on-site bike hire and free storage you'll be able to get to your lectures quickly and sustainably!
Set in the Cathedral Quarter, you'll be surrounded by the rich artistic and cultural heritage of Belfast in what used to be the old city centre. Here you'll find a wealth of art, music, theatre and cultural events, with a thriving creative community. This characterful district is a popular choice to live and work for Belfast residents and visitors alike.
READ MORE
READ LESS
Testimonials
I have thoroughly enjoyed my stay at Alma Place so far. The modern interior and sense of community within the living space has provided me with a comfortable and engaging student experience. The in-flat laundry facilities and 24/7 coffee are also an excellent bonus.

- Ben
Alma Place has provided me a home away from home. The city centre aspect as well as comfortable and inclusive living facilities have allowed me to progress my degree to the best of my ability.

- Rianna
In-Person Tours
360 Tours
What's on offer
Situated in the heart of Belfast, amongst all that the City has to offer, is Alma Place. With spacious apartments, with a mixture of both en-suites and studios, and an incredible service offering, Alma Place is the perfect home for any Belfast student.
The property offers wall-mounted Smart TV's in all studios and shared living spaces, as well as high-speed internet with a private personal network, so it's the perfect place to live, work and play.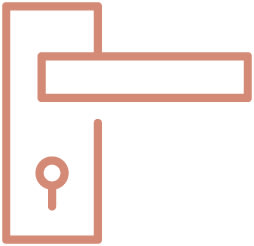 393 Number of rooms
Designed with ultra-modern kitchens, stylish bedrooms and living rooms with unique interiors with that thoughtful touch.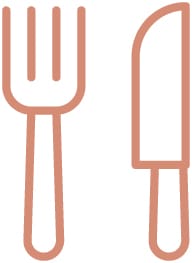 0.5 Miles to City Centre
An abundance of pubs, clubs, restaurants, shops and other recreational activities and events located right on the properties doorstep.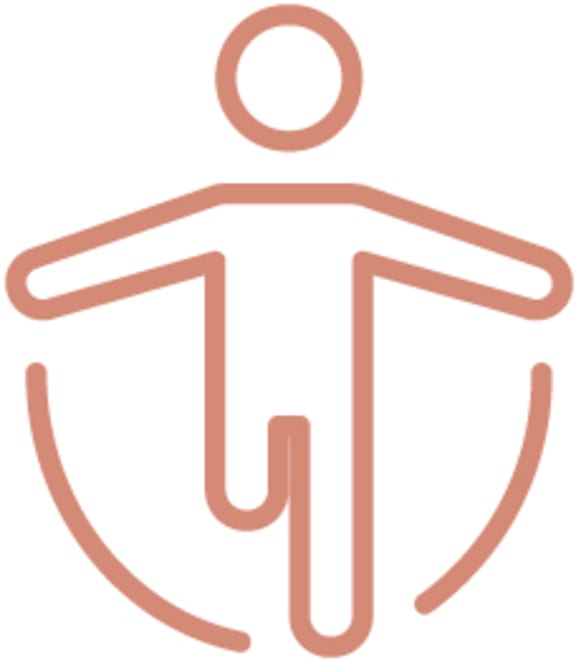 9 Amenity Offerings
Including its very own gym and karaoke room. With a range of amenities to suit every aspect of University life.
Highlights
Outside of your room, all residents have access to a wealth of stylish and unique amenities, including a gym, private dining room, a yoga studio, and dry bar lounge. Helping you to feel inspired, energised, and always connected to friends.
The spot to grab your free coffee and catch-up with friends.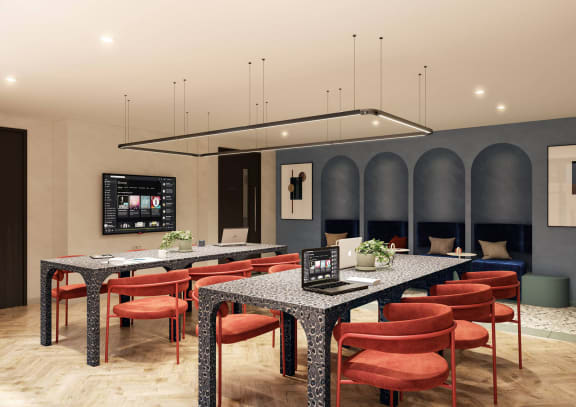 Focus with some independent studying, or better yet invite your friends to work on a group project, and reward yourself afterwards with a lounge on our comfy seating and a Netflix marathon.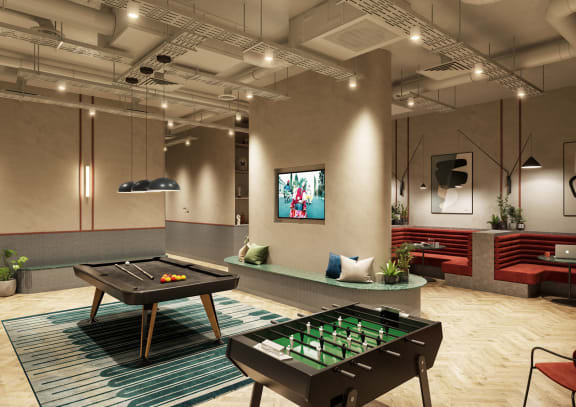 Protecting the ever important work life balance, Alma Place has a variety of games available. Perfect for unwinding after a long day at University.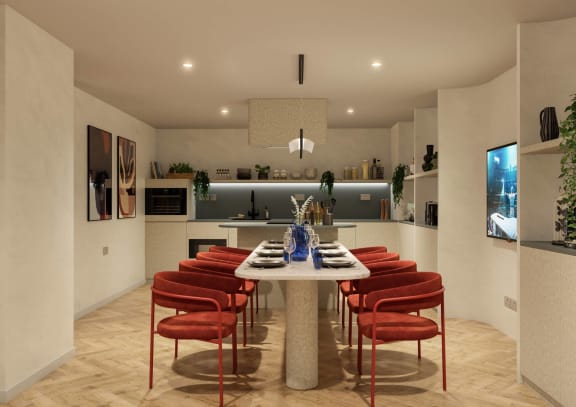 Dining, but make it stylish. Our private dining room is the perfect place to dine with your friends.
Invite your course mates over and keep your drinks chilled at our dry bar, perfect for keeping you refreshed.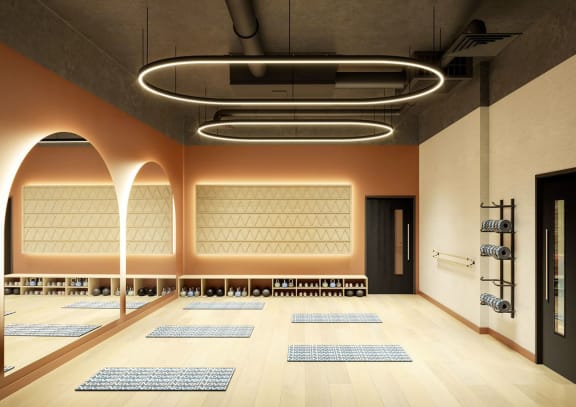 With well-being at our core, we understand the importance of taking a well deserved break from the fast paced nature of University life. Our Yoga Studio is the perfect place to do so.
Where you'll find a friendly welcome, and the assistance you need.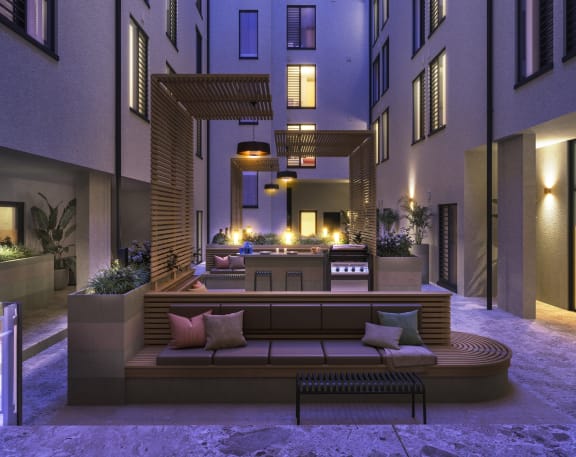 With comfy seating and an outdoor BBQ you'll be staying here from day through to night.
Our Lounge is the hub of Alma Place. A space with stylish interiors and both comfortable and supportive seating.
Belt out any song, day or night, at our state-of-the-art karaoke room. A certain, and clinically proven way, to boost confidence and relieve stress.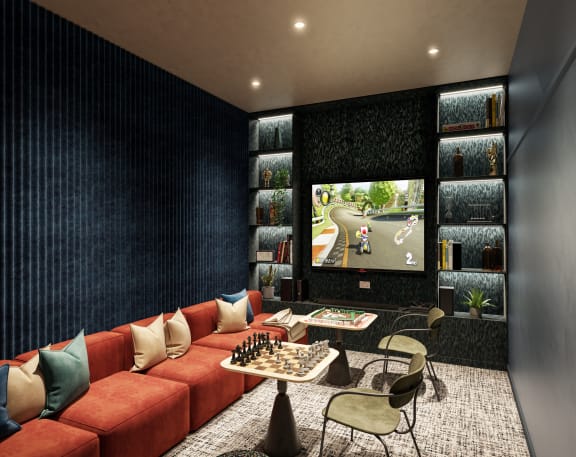 The Games Room at Alma Place is the perfect place to unwind. With playstation, xbox, chess and even some old school board games, there is something to suit everyone.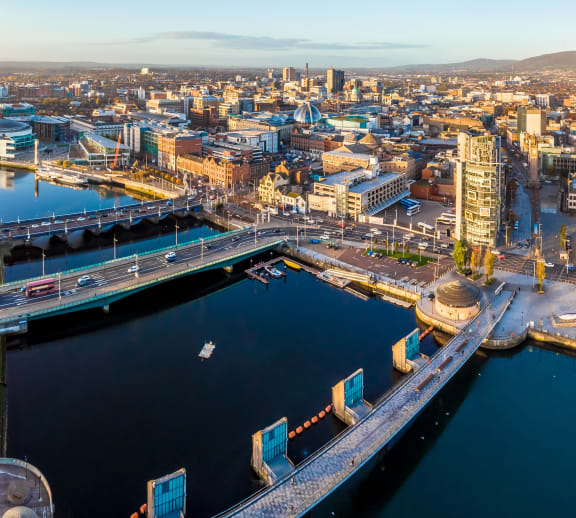 Explore The
Neighbourhood
Outside the building, this sociable City is packed with things to do. There's plenty of parks offering opportunities for exercising or playing sports. And, after a hard day in lectures, there's no shortage of nightlife in Belfast's many pubs and clubs, perfect for unwinding and socialising with friends.
Best of all, Ulster University is just a 4 minute walk from Alma Place, and Queens University just a 10 minute cycle, making the property the perfect base for any student studying in Belfast.
Only
4 minute
Walk to Ulster University
Only
9 minute
Walk to Belfast Metropolitan College
Only
10 minute
Cycle to Queen's University Belfast
Only
9 minute
Walk to Belfast City Centre
Live
Going off to university is often the first time we move away from home which might feel daunting. That's why we care for our residents in the best way possible, from excellent service to beautiful surroundings. We offer a place where you can feel at home, relax and be completely yourself.
No more communal laundry rooms, with free of charge washer-dryers located within private studios.
There's an endless supply of caffeine on tap, enough to keep you fuelled through long study sessions.
Not just within the amenity spaces, we also have Smart TV's located within the private studios and the living area of the shared apartments.
Wellbeing is a top priority for us and we encourage a healthy lifestyle among our residents, both physically and mentally. With Wellness Studios, fully equipped gyms and access to personal training.
With a focus on sustainability, we offer on-site bike storage for those who already own one. And for those who don't, there's an option to hire one of our very own Novel bikes.
With spaces to unwind with friends and to escape from the stress of exams and deadlines, including our yoga studio, dry bar area and outdoor courtyard.
Designed for both style and practicality, featuring high quality Hypnos mattress' and dimmable lighting.
With personal service and support from our Novel on-site teams, including some additional extras for a more comfortable stay, with personal service and support from our Novel on-site teams, including some additional extras for a more comfortable stay, with a resident service portal and video door entry via an app.
Cooking challenges to festival-themed parties are just some of the fun social events we host.
This is your new home, and living with Novel student you will be located within the hub of your university City. With close proximity to campuses, but also the City Centre, ensuring the perfect work and play balance.
Including contents insurance and 100mb's dedicated wifi, with a personal private network for each resident and all-inclusive bills including gas, water and electricity (to reasonable consumption).
Rooms
Alma Place student accommodation offers a mix of rooms in shared flats and private studio apartments.
Inside your apartment, it's easy to see the difference from your regular student residence. Alma Place offers residents beautifully designed bedrooms, fully integrated kitchens and a comfortable shared living room. For extra privacy, studio apartments come kitted out with their own kitchen and washer-dryer.
Small double bed, dedicated study area, storage space, private bathroom and access to an open plan shared living, kitchen and dining area
Private en-suite bedroom within a shared apartment. Apartment sizes range from three to seven residents
Double bed, smart TV, dedicated study area, storage space, en-suite bathroom and private kitchen/ dining area with an integrated washer-dryer and dishwasher
Studio apartment with a self-contained bedroom, bathroom, kitchen and breakfast bar or dining area
Helping to take the hassle out of moving, our packs contain all the essentials for University life.
Purchase one of our high quality kitchen or bedding packs via our handy online service portal, and we will place it in your room ahead of your arrival.
Explore Alma Place
Browse all the amenities that make up the Alma Place lifestyle.
Detail Office Hours

Monday:

8:00 am

to

- 7:00 pm

Tuesday:

8:00 am

to

- 7:00 pm

Wednesday:

8:00 am

to

- 7:00 pm

Thursday:

8:00 am

to

- 7:00 pm

Friday:

8:00 am

to

- 7:00 pm

Saturday:

10:00 am

to

- 5:00 pm

Sunday:

10:00 am

to

- 5:00 pm
Monday:

8:00 am

to

- 7:00 pm

Tuesday:

8:00 am

to

- 7:00 pm

Wednesday:

8:00 am

to

- 7:00 pm

Thursday:

8:00 am

to

- 7:00 pm

Friday:

8:00 am

to

- 7:00 pm

Saturday:

10:00 am

to

- 5:00 pm

Sunday:

10:00 am

to

- 5:00 pm